Webinar
Carrier Ethernet Essentials
Ethernet is a ubiquitous networking technology that has displaced almost all other legacy data transport. If you connect anything that uses data, you're probably using Ethernet to do it. And, if you've bought or sold a data service, it was probably a Carrier Ethernet service.
But it's come a long way since it was first envisioned by the MEF in 2001. Like Ethernet, Carrier Ethernet has evolved with technology and business needs. Today, enterprises and network operators can buy and sell Ethernet services to enable the most bandwidth-hungry applications carrying video, voice, and data traffic reliably and efficiently.
This webinar explores:
The latest in standards and terms, including E-Access, E-Transit, and Multi-CoS
Best practices and use cases
How to leverage Carrier Ethernet to connect to the cloud
While most technologies decline as they age, Carrier Ethernet is still growing and evolving. Join this webinar and learn how it's experiencing wider adoption and greater ubiquity—becoming the future of networks everywhere.
Featured speakers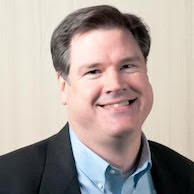 John Hawkins
Ciena's resident Carrier Ethernet expert