eBook
Essential Series: NFV and SDN Guide for Carriers and Service Providers
NFV and SDN. Two of the industry's most revolutionary network design and operational technologies. Increase your knowledge on these two hot topics and get the answers to:
What are NFV and SDN and why are they needed?
What are the building blocks of a virtualized network?
What's ahead for NFV and SDN?
This eBook offers an entry-level overview of NFV and SDN for anyone seeking a better understanding of these innovative and evolving networking technologies.
Written by Abel Tong, Sr. Director, Solutions Marketing, and Kevin Wade, Product Marketing Team Leader for Blue Planet at Ciena, the Essentials of NFV and SDN for Service Providers eBook gives you an expert's perspective on emerging trends and applications of NFV and SDN and how you can best position your network for what's next.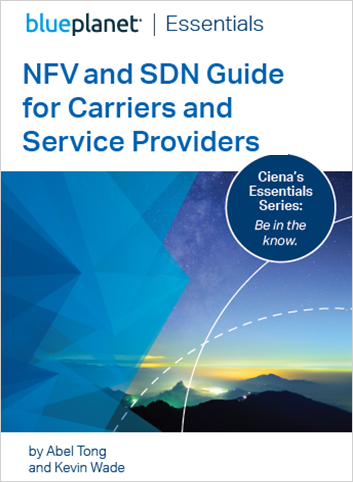 Preview