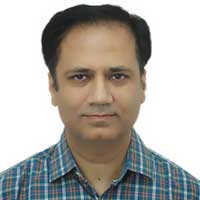 Vineet Vohra
Senior Director, Software Engineering, Ciena India
Vineet Vohra
Senior Director, Software Engineering, Ciena India
Vineet Vohra is a Senior Director of Software Engineering at Ciena India with extensive experience in product development and delivery from concept stage to deployment. In this role, Vohra leads Ciena's next generation network management products in the company's software portfolio.
Vohra has experience with start-ups and mature companies, as well as leading large and small teams globally. He has extensive work experience in both embedded and out of box software in networking equipment and software-defined networks.
A graduate of Delhi College of Engineering, Vohra has decades of expertise in electronics and engineering.