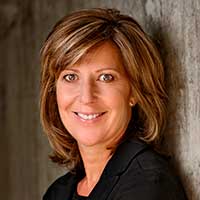 Sandra Lowenstein
Advisor, Product Marketing
Sandra Lowenstein
Advisor, Product Marketing
Sandra leads marketing for Ciena Blue Planet's Inventory product. Inventory plays a key role in network and service automation required for digital transformation.
She has spent most of her career in B2B technology marketing for product and professional services companies of all sizes and in a variety of industries. Sandra is passionate about communicating the value of technology in solving customer challenges and constantly seeks new channels of engagement.
She lives in Ottawa Canada with her husband, dog, and cat. A competitive dressage rider, Sandra devotes her free time to her two horses.
Insights from Sandra Lowenstein

Blue Planet Blog
Want to Monetize 5G? Start with Dynamic and Federated Inventory
Network inventory management has become a huge pain point for CSPs because they have so many legacy systems operating in silos. Blue Planet's Sandra Lowenstein details how federation technology can unify inventory data to provide a single 'source of