Enabling Africa's digital economy
Africa leads the globe in international bandwidth growth. With the fastest growth rate over the last four years and eight new cables in the works over the next few years, this is an emerging market with key network infrastructure projects to watch.
The second largest continent on Earth
After Asia, the world's 2
nd
largest continent is Africa, which covers 20% of our planet's landmass. How big is Africa? Well, it's bigger than China, India, the contiguous U.S., and most of Europe –
combined
. Africa is the home to
almost 1.4 billion people
, speaking over 2000 languages, making it the 2
nd
most populous continent. This population is also the youngest, with a median age of just 19.7 years in 2020.The
next youngest continent
is Latin America and the Caribbean (31.0) followed by Asia (32.0), Oceania (33.4), North America (38.6), and Europe (42.5).
A large, young, and populous continent means networks play an extremely important socioeconomic role to help increase critical connectivity options to close the Digital Divide and connecting Africa to the rest of the digitized world. The direct link between higher broadband and a higher Gross Domestic Product (GDP) further increases the importance of a fast, reliable, and inexpensive digital ecosystem of submarine and terrestrial networks, both wired and wireless.
Closing the Digital Divide
From 2016 to 2020, Africa experienced the highest used international bandwidth growth by region, with a Compound Annual Growth Rate (CAGR) of over 50%, shown in Figure 1. However, Africa is still the world's least connected continent, but it's changing because of steady investments by African network operators.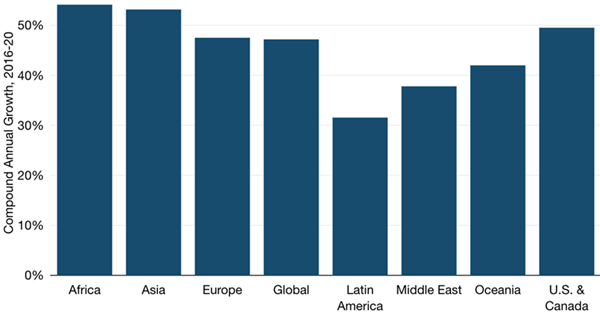 Figure 1: Used International Bandwidth Growth by Region from 2016 – 2020 (Ref: TeleGeography)
Given submarine cables carry close to 99% of the world's intercontinental electronic communications traffic, Africa requires access to this global submarine network infrastructure to fully benefit from an international digital economy.
Many African countries recognize the importance of international connectivity to enable a viable and sustainable economy, which explains the growing number of submarine cable landing points providing access to the massive amounts of submerged bandwidth encircling Africa. And with new submarine cables being deployed around the African continent, such as Equiano and 2Africa, the amount of available capacity will massively increase once again. However, once submarine cables make landfall, the onus is then on terrestrial and mobile network expansion to enable Africans to access applications, content, and services.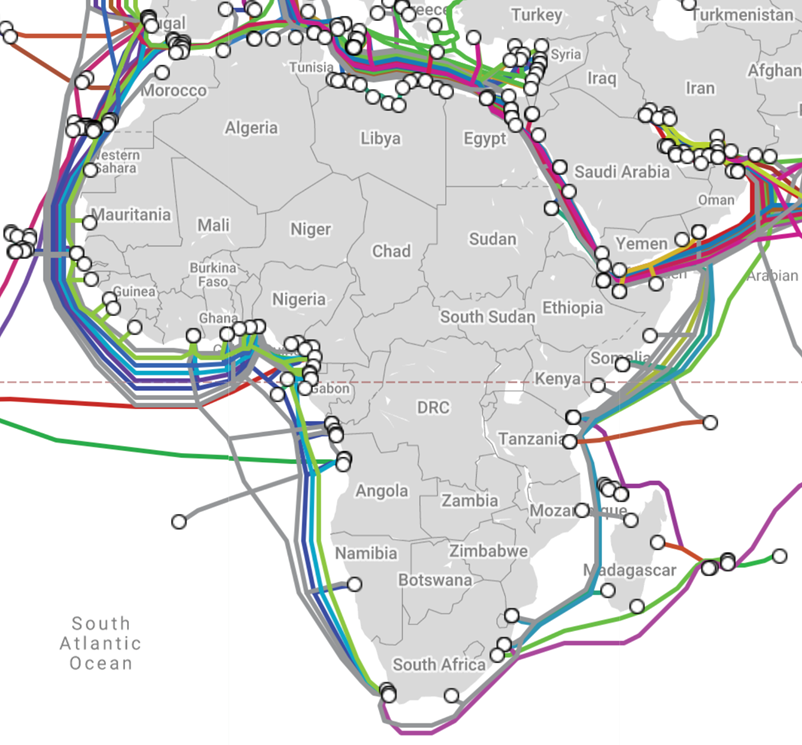 Figure 2: Massive amount of submerged bandwidth encircling Africa (Ref: TeleGeography)
MainOne, a key enabler of West African digital transformation
MainOne is an African submarine cable operator that recognizes the critical importance of intercontinental connectivity. Well-positioned with a submarine cable that it placed in service in 2010, the company has witnessed a surge in the demand for broadband capacity following the recent COVID-19 pandemic. More recently, the company has continued to invest in its network assets to bring the inherent benefits of a digital economy to a wider population across West Africa. The company expanded its connectivity networks through to 10 countries in the region including landlocked countries, such as Burkina Faso. The company also maintains over 50 Points of Presence (PoPs) across Africa and Europe that move data traffic across its network and its Tier III data center subsidiary – MDXi, headquartered in Africa's most populous city, Lagos. MainOne also lands its submarine cable in Ghana and Côte d'Ivoire where it also operates data centers in Accra and Abidjan.
To capitalize on the surge in demand for broadband connectivity, MainOne has worked closely with Ciena to increase its submarine capacity utilization to almost 2 Tbps on its main trunk. MainOne's CTO, Anil Verma at the recently concluded webinar on the African submarine seascape showcased the significant growth that has occurred in broadband connectivity across West Africa over the last decade. According to Anil, MainOne remains the only operator in West Africa to boast of service coverage in ten West African countries, connected to IXs in London, Amsterdam, Lisbon, Marseille, Frankfurt, Lagos, Accra, and Abidjan with access to IP transit in Lisbon, Madrid, and London. He reaffirmed MainOne's commitment to become the regional interconnect hub for West Africa, enabling continued acceleration in digital access.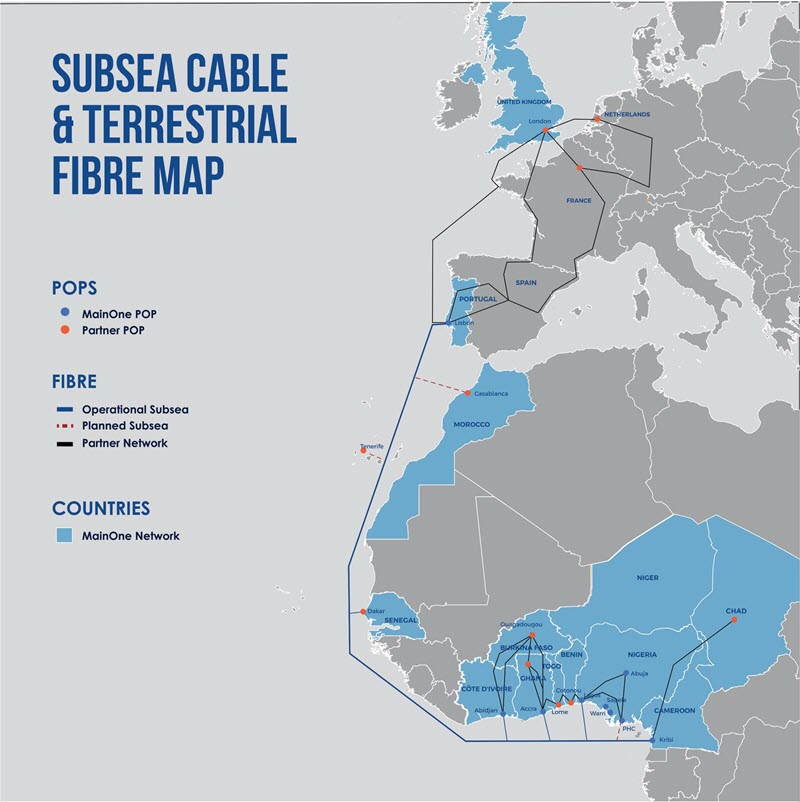 Figure 3: Expansive MainOne West Africa network reach
The combination of a submarine cable network, terrestrial metropolitan fiber infrastructure, data centre assets, and broad interconnect ecosystem makes MainOne a key enabler of digital transformation across West Africa.
WEBINAR: The African Submarine Networking Seascape – A New and Emerging Market
To learn more about African submarine networks, you can listen to the recorded webinar by registering for the recent webinar given by Ciena, TeleGeography, and MainOne. You'll hear about African submarine network trends and how an African network operator is addressing associated challenges and opportunities of enabling digital transformation across West Africa.