Bluewater Regional Networks lights up historic network route between Canada and the U.S.
To provide the connectivity needed for today's digital economy, Bluewater Regional Networks is deploying a high-capacity, flexible network with Ciena's Waveserver Ai compact interconnect platform. Learn more about what the new network means to the network provider and the border communities it serves.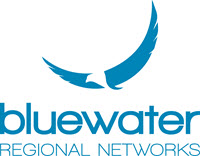 A waterfront city in southwestern Ontario, Sarnia is located on the shores of Lake Huron, where it flows into the St. Clair River. It's situated directly across from Port Huron, Michigan, and has served as one of the busiest commercial gateways between Canada and the U.S. since 1836.
Sarnia prides itself on science and innovation. It's a hub for the petrochemical, biochemical, and clean energy industries, and its business and educational leaders are committed to building an 'innovation bridge' to a new economy.
It's no surprise, then, that when community-owned network provider Bluewater Regional Networks, Inc. (BRN) set out to improve digital connectivity between Canada and its neighbor the U.S., it chose Sarnia and Port Huron for its new cross-border network.
A century of serving the community
Formed in 2016, BRN is an affiliate of the Bluewater Power Group of companies, an energy provider serving the Sarnia-Lambton area for over 100 years. As part of the Bluewater Power family, BRN's heritage and commitment to the region runs deep—the subsidiary was established to help solve digital divide issues.
BRN operates a high-speed fiber network that provides telecommunications services including data, internet, wireless, and cloud services to businesses in Sarnia and Lambton.
In January 2021, BRN partnered with 123NET, a Michigan-based network and internet service provider, to deploy a terrestrial network along the Sarnia-Port Huron border crossing, with the goal of directly linking the two communities with high-speed connection capabilities. BRN added interconnects with 123NET and Windstream in Michigan to provide more diverse options for mission-critical circuits. The network route, which is more direct and competitively priced compared to existing paths, traverses shorter distances and avoids Toronto, Chicago, Detroit, and Buffalo.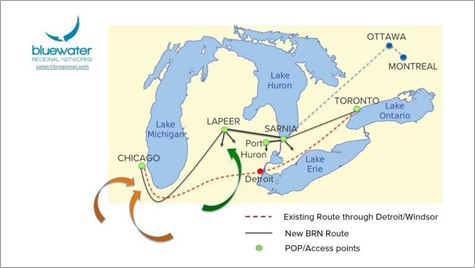 The initial phases of the network buildout are focused on bringing commercial customers online, with plans to expand to residential services in subsequent phases.
BRN's COO Chris Gould says, "To stay competitive in a digital economy, companies large and small need to have fast, reliable connectivity. With the new route, we can address underserved needs in Ontario and Michigan with network solutions that provide redundant and diverse connectivity."
Redundancy and diversity matter
So, why is network diversity important to BRN? Isn't it enough that a network is redundant? Not exactly. While redundancy provides an alternate instance of a network over the same route, diversity provides a geographically diverse path—meaning a completely independent connection. This ensures the network is protected from things like weather events or construction mishaps.
Both redundancy and diversity are key networking schemes, as they help keep networks online even if a primary connection goes down. The new Sarnia-Port Huron route is not only a low-latency and cost-efficient alternative to interconnect business across the border, but it's also a potential diverse path that can add substantial resiliency to existing cross-border networks.
The technology behind the mission
Recognizing that its Sarnia-Port Huron network had to be carrier grade and built to meet the needs of the community over the long run, BRN turned to Ciena's Waveserver Ai, which uses WaveLogic Ai and WaveLogic 5 Extreme coherent technology to support per-wavelength capacities up to 800 Gbps.
By deploying a high-capacity, flexible, and easy-to-operate network, BRN is able to meet regional connectivity requirements by providing its business customers with speeds spanning from 10GbE to 400GbE. What's more, BRN was able to get the network up and running quickly thanks to the intuitive installation process and zero-touch service provisioning capabilities of the Ciena solution.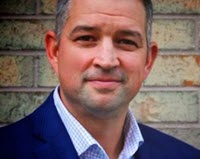 With a cost-effective operational model that can scale to meet future needs and ultra-low power per bit to reduce ongoing energy costs, BRN can manage the network in a way that best suits its business.
"Ciena's Waveserver checked all the boxes," Gould declares. "Right out of the gate we're able to offer the same technical capabilities and quality of experience to our wholesale and commercial partners as the big transport guys."
'The place you want to be'
Sarnia says it's 'the place you want to be,' and the slogan seems spot on. Not just because Sarnia is a picturesque lakeside city with gorgeous turquoise water and a rich history, but also for its brand-new high-speed network and all the opportunities it makes possible.
BRN's Gould sums it up nicely: "Connected communities create economic opportunity and improve citizens' quality of life by attracting businesses, creating jobs, increasing property values, and more. High-speed fiber access is central to these efforts."