What is a Converged Interconnect Network (CIN)?
The term, Converged Interconnect Network (CIN), has been around for a few years now – but it is only now with its importance in enabling MSOs to deploy Distributed Access Architectures that it is getting more attention. Still not sure what it is? Well Ciena's Fernando Villarruel, explains how it has evolved, and what is next for the CIN.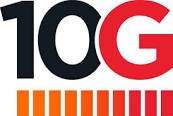 The Internet & Television Association (NCTA), CableLabs®, and Cable Europe organizations kicked off 2019 by sharing the cable industry's vision for delivering 10 gigabit/second networks, or 10G. 10G – 'The Next Great Leap for Broadband' – is at least 10 times faster than today's consumer experience.
10G will be fully enabled as MSOs deploy Distributed Access Architectures (DAA) extending Digital Fiber Nodes (DFNs) closer to the end user and turning legacy functions into cloud services. A foundational part of this transition is overhauling the access network between the CCAP core and DFNs – a packet-based network the industry refers to as the Converged Interconnect Network (CIN), a strategic area of focus for Ciena.
What is CIN?
The Converged Interconnect Network (CIN) was defined and used for the first time back in 2005 when CableLabs released Modular CMTS specifications, which was an early form of DAA. It was in these specifications that the term CIN was defined and used for the first time. More recently, in the context of DAA, CIN was described in a CableLabs architecture document in 2015(defining Remote PHY – in this specification the CIN is described as the network between the CCAP core and the RPD, including outside plant and in-hub connectivity).
Four years later, and on route to massive DAA deployments, the CIN definition merits another look to make sure it provides the right foundation for new opportunities available to MSOs while also ensuring they continue to thrive in their competitive environment.
Looking forward, the CIN needs to cover more than just connections from a centralized MAC to Remote PHY devices, for example some MSOs are now pursuing remote and flexible MAC and PHY solutions. Consequently, the CIN must serve all variations of MAC and PHY topologies.
The Evolution of the CIN
Converged: was originally in reference to just CCAP services, which included CMTS and video functions. However, MSOs are now looking to use CIN to achieve greater operational efficiencies. For example, it would host other data networks, such as mobile and Fiber-to-the-Premise (FTTP).
From an architecture perspective, the CIN should be built to support a mix of Remote PHY, Remote MAC-PHY, PON, mobile fronthaul and backhaul (macro and small cell) and point-to-point VPN. In the services realm, the CIN will likely need to support a combination of signaling for DOCSIS® technology, video (multicast and unicast), 4G, 5G, enterprise services and the corresponding telemetries.
Interconnect: the transition to DAA is dramatic, not only because each outside plant endpoint changes, but also the extensive coaxial-RF interconnect network in hubs or headends transforms to digital-fiber networked endpoints as well. Pair this with the need for the CIN to support not only legacy packet core boxes, but also cloud-based packet cores and their data center fabrics, and the connectivity aspects can become complex – an opportunity for simplification via a more Adaptive NetworkTM.
Network: in the early days, folks would say, "it is just Ethernet", and while Ethernet is a big part of it, the transmission tools useful for the CIN are collective and can include: Ethernet, IP, OTN, WDM, CPRI, eCPRI or other packet-centric protocols. Ultimately, the architectures and services mentioned above could coincide on the CIN at different networking layers; at layer one with fiber or optics, at layer two with switching, and at layer three with routing, which makes for an interesting engineering exercise to achieve a very robust and flexible network.
One aspect of CIN that has not changed over the past four years is the commitment to 10G symmetric endpoints.

What's next for the CIN?
Ciena is working with industry bodies and cable MSOs, to ensure the evolving CIN will support the requirements of DAA and extending fiber deeper to the network edge. At Ciena, we offer a comprehensive CIN solution and roadmap supporting a variety of architectures based on interoperable products and software-enabled automation for lifecycle management.
Ciena enables MSOs to realize significant operational efficiencies with industry-leading, high-density packet aggregation/switching and integrated coherent optics. Check out this interactive DAA/CIN/Fiber Deep page that provides an overview of the CIN and Ciena's Fiber Deep solution.
Work on this will continue. For example Ciena is an active participant in the CableLabs Point-to-Point Coherent Optics Working Group supporting the industry's 100G coherent optics initiative needed for increased optical capacity in the CIN(you can learn more about this initiative in this short Q&A. We were proud to be very involved in the inaugural Point-to-Point Coherent Optics Interop event at CableLabs at the end of 2018.
Be sure to visit the Ciena Innovation Lab (our truck) at SCTE Cable Tec EXPO 2019 in New Orleans to discuss how MSOs can leverage the Adaptive NetworkTM to support DAA strategies and CIN deployments.