VodafoneZiggo is revolutionizing the Netherlands' digital infrastructure
VodafoneZiggo is leveraging Ciena's programmable 400G technology to power the Netherlands' 'network of the future'. Leo Geert van den Berg, VodafoneZiggo's Director of Fixed Networks provides details on the future of networking.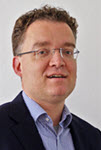 Did you know the Netherlands is Europe's leading country in internet access, broadband connectivity and internet usage on mobile phones? A lot of tech companies use the Netherlands as a test bed for new solutions and according to recent reports, we are among the frontrunners in the EU in cloud adoption both for businesses and consumers. When it comes to our networks, we rely on their support on our road to success. Here in the Netherlands, we pride ourselves on being open to try new things.
The city of the future needs a network of the future

As the largest fixed broadband provider and second largest mobile operator by subscribers in the Netherlands, VodafoneZiggo is looking to the future, with the goal of moving the Netherlands to a renewed network in 2020 - the 'network of the future' - which supports Gigabit speeds of 1.000 Mbit/s. The goal of this network is to align our mobile and fixed connections even closer, so there is a seamless transition between fixed internet and Wi-Fi.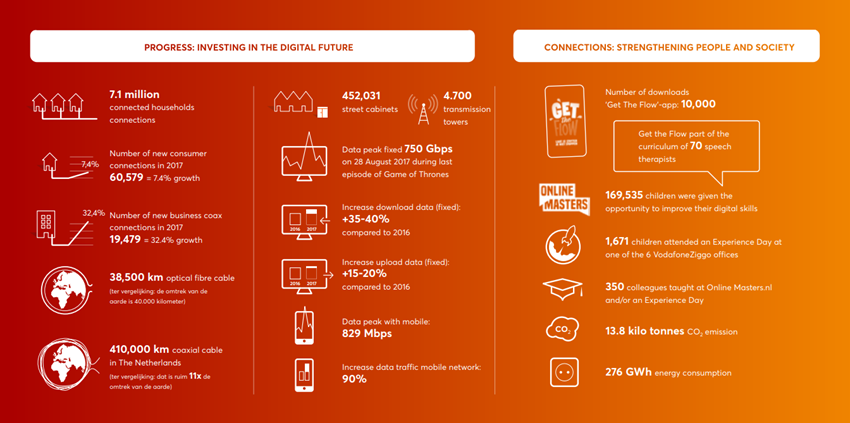 Source: VodafoneZiggo annual report
How do we get there?
To make networks faster, scalable, and more reliable, they must be built with the intention of becoming fully virtualized. And, thanks to Ciena's WaveLogic Ai 400G programmable solution, our network has the tools it needs, by easing scalability and speeding-up service delivery for today and tomorrow's increasingly dynamic network requirements.
WaveLogic Ai supports our efforts of putting our customers first because it allows us to offer significantly more bandwidth and higher speed connectivity services, such as video streaming services, Internet of Thing and high-definition telepresence. And, it helps eliminate network complexity because we can do all of this on fewer managed wavelengths.
Setting the pace for future networks
Sure, creating the 'network of the future' is a daunting task – in the Netherlands alone, there are more than 17 million people. But there's nothing wrong with being ambitious. At VodafoneZiggo, we are developing our networks ahead of the curve.
--
VodafoneZiggo is a joint venture of Liberty Global, the largest international TV and broadband internet company, and Vodafone Group, one of the world's largest telecommunication companies. VodafoneZiggo provides fixed, mobile, and integrated communication and entertainment services to consumers and businesses in the Netherlands.