The fibre encryption imperative: a topical talk from Telindus at the Ciena EMEA Partner Summit
Tom Engels of Telindus details how the company partners with Ciena to help customers keep their data secure, and to connect their sites at lower cost.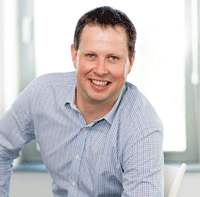 When I was invited to present at this year's Ciena EMEA Partner Summit, one topic was really top of my mind: WAN security.
It's topical because the sands of compliance are shifting again. After the implementation of the new EU legislation, a data breach can cost companies up to €100.000.000 in fines, or 5% of their global revenues: whichever is the higher value. End-customers need to be informed of any data breaches, which can cause irreparable damage to corporate reputations, and even result in businesses going under.
WAN security – a critical element of any in-depth defence strategy
So what are the risks of such a breach actually occurring on your network and your customers' data being compromised? After looking into it, we found that they were actually pretty high.
This is because fibre is easy to tap. This can happen within data centre buildings if appropriate physical security isn't in place. However, it can also happen in parking lots and even in the street, where simply lifting a man hole cover can give you access to fibre circuits. While it was once thought that data zipping across fibre at the speed of light was too difficult to reconstruct, there are now apps that can do it.
Then there's the fact that fibre taps are extremely difficult to detect, only making tiny, virtually imperceptible differences to the light frequencies in the network. Even if you do detect a tap in your network, it's too late – the data is already gone.
So how can you make your network services secure?
The short answer is that there's only one way – and that's end-to-end encryption. It's absolutely critical. The question is how can you do it in the most cost-effective way possible?
This is where our partnership with Ciena comes in. We've found that the best approach to delivering secure WAN services for customers is to deploy Ciena DWDM technology, which has end-to-end encryption built in.
Proving the point: a real world business case
So let's look at how our partnership with Ciena delivered great outcomes for one of our customers. We recently completed a project for a completely redundant fibre network to connect data centers located 70kms apart. To achieve regulatory compliance, the customer would have needed eight, 70km dark fibre connections, with a total estimated cost that was more than a million Euros per year, over three years.
Working with Ciena, we proposed a different, far more cost-effective solution that also provided end-to-end data security at the fibre layer. With Ciena DWDM and encryption, we were able to reduce the eight fibre connections to just two, cutting the cost by a full 75 per cent over the same three years.

The value of partnership
Our partnership with Ciena was critical to the success of this project. For example, we were able to take the customer to the Ciena lab in Ottawa to show them exactly how DWDM would work in their organisation, and how the end-to-end Ciena encryption could help them meet their regulatory requirements. We also put them in touch with Ciena experts to answer the most detailed questions on their expertise. This lab visit clearly illustrated the operational simplicity of the Ciena encryption solution and at the end the benefits for their organisation.
This is all due to the combination of Telindus' deep understanding of enterprise business requirements and Ciena's support and expertise. Telindus is recognized with Ciena's Advanced Technical Support Status (ATSS) and is an accredited BizConnect partner. This means customers benefit from highly skilled packet-optical specialists, delivering Ciena network solutions from design to management, giving them valuable experience and knowledge, as well as on-going technical advice and support.
Telindus was also commended as Ciena's Innovation Partner of the Year at the recent Ciena EMEA Partner Summit in Barcelona!
Ciena's technology and business support, combined with Telindus' insight, means our solutions make a difference for the end-customer. It's just another example of how, working in partnership with Ciena, we can all achieve great business outcomes.