Submarine networking – be adaptive, not reactive
Over a packed 5-days at PTC 2020 last month (the Pacific Communications Council annual conference) the industry's top experts, including Ciena's Vice President and General Manager of EMEA, Jamie Jefferies, came together to shine a light on what's coming next in submarine networking, and how to address the industry's unique technology needs and challenges.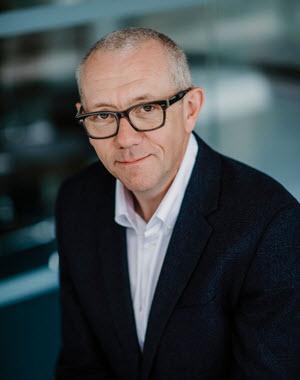 Across the event, challenges posed by the rate of traffic growth – which is estimated at 40% year-on-year (CAGR) and largely all for distributing content – seeped into every conversation. With the number of connected devices multiplying rapidly, and new latency-sensitive apps coming to market, many submarine routes may struggle to scale cost-effectively to meet these surging traffic loads.
In addition, the location of some legacy cables could present significant obstacles. Where older cables tend to connect major cities, traffic now flows between large data centers, which are almost always located outside city limits to keep costs down. That means new submarine cables routes are needed to connect those data centers for the delivery of low-latency traffic for a wide range of applications and use-cases.
Many discussions focused on drivers for change, the need for new relationships and partnerships connecting not only the physical networks, the arteries and conduits, but also the wider supporting ecosystem - from submarine cable systems, consortia, global content delivery networks, service providers, as well as the equipment vendors / partners like Ciena. All these players are united in servicing content delivery networks and supporting the expansion ambitions and demands they are driving: scale, reach, performance, diversity, and new markets.
What's more, while there is an element of urgency to make technology decisions for the next wave of submarine network evolution, the investments must be built to last.
Our advice – be adaptive, not reactive
Ciena is all about intelligent connectivity, not only in terms of technology, but also geographical reach, and breadth of relationships across the ecosystem - from traditional services providers, emerging services providers, wireless operators, content delivery networks, governments, enterprises, research & education, and other businesses. This puts us in a unique position. Not only are our solutions relevant, but we can go further and join parties together, form new business relationships that can span the oceans and open up new market opportunities.
Obviously, this is all underpinned with technology.
It stands to reason that constantly changing traffic and application requirements require an adaptive approach across all areas of the network. To put this theory into practice, our Adaptive Network vision advocates infrastructure which is:
Best-in- breed - An open networking approach allows you to choose best-in-breed technologies, from underlying fiber cables and Submarine Line Terminal Equipment (SLTE), to wet plant technology, Power Feed Equipment (PFE), and repeaters. Specifically, our GeoMesh Extreme architecture provides all the technical insights teams need to design multi-vendor networks in an optimal way, and to ensure end-to-end reliability and performance for the network, overland and undersea.


Highly Scalable - With the need to maximize ROI for submarine assets, undersea links must be able to handle massive short and longer-term traffic growth. While 100G is now a standard channel rate on most submarine fiber pairs, this is swiftly moving to 400G and beyond. The ability to increase available capacity by orders of magnitude with no need for additional hardware or fiber infrastructure helps protects your investments long term, even as new, high-bandwidth and low-latency apps come to market.


Intelligent and Automated - A major focus is to erode transport 'cost per bit'. The Blue Planet Intelligent Automation Portfolio allows you provision resources and services automatically, bring new services to market faster, and dramatically reduce OPEX costs. With intelligent automation, you can also collect and analyze telemetry data from across the network in real time to predict and avoid outages before they impact customer-facing services via preventive maintenance.

In addition to the ability to deploy best-in-breed technologies across your end-to-end network now and in the future, our open architecture ensures that you are never locked into a specific solution or vendor when a better solution is available.
Welcome to a more adaptive future
As we all rush headlong into the new decade, PTC was a great chance to connect on pressing submarine networking challenges and solutions. If you couldn't visit us personally you can still get in touch to discuss your own submarine networking needs and challenges. You can also explore Ciena's Submarine Networking Insights for more information about our solutions, and to take your next step to an Adaptive Network.