Ericsson and Ciena support Telstra to lay foundations of next generation optical network in Australia
Telstra has announced it has selected Ericsson, using Ciena's technology, for a three-year optical transmission network rollout across Telstra's national network. Ciena's Anthony McLachlan details the news.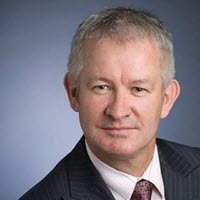 Anthony McLachlan is Ciena's VP and General Manager for the Asia Pacific Region, where he leads the company's business strategy and customer support across ASEAN, Australia, China, India, Japan, South Korean and New Zealand.
In the last few years, 2020 has emerged as a natural 'target' date for many different milestones across industries – and telecoms is no exception.
All over the world, industry leaders are racing toward new capabilities around mobility, IoT, cloud and a host of other targets. It's a positive and necessary thing, but its giving way to a continued rise in data and bandwidth demand between now and then. In fact, Telstra, Australia's largest telecoms and media company, estimates that only 20% of the capacity required by 2020 exists in the network today.
Yesterday Telstra announced it selected long-term partner Ericsson to expand its long haul, metro and regional optical networks, using Ciena's world-leading packet-optical solutions. Ciena's partnership with Ericsson has helped deliver high-quality and reliable connectivity for Telstra across Australia and we're honoured to play a part in this next phase of critical innovation.
Ericsson's leading network services team will work with Telstra over the next three years to complete this substantial deployment, which will deliver optical transport speeds of 400Gbps and up to 1TB along the busiest routes.
On the eve of Mobile World Congress, referred to as the world's largest gathering for the mobile industry, it's no secret or surprise that the mobility element is of vital importance for this deployment, and for all internet-related development. Mobile used to play second fiddle to fixed line – now everything must be done with mobile at the core.
We can see this in how our everyday use of technology is changing. In February 2017, data measurement specialist Nielsen reported that Netflix access on mobile phones in Australia increased by 82 per cent between December 2015 and December 2016. More and more, we're turning to smaller screens to connect with the world.
With Ericsson, Telstra's optical transmission upgrade will give the network that supports Australia's thirst for mobile connectivity more capacity and higher speeds. Remember, mobile is only mobile on the surface – once the connection pings the tower, it relies on the terrestrial network.
What will come from innovation driven by content creators, virtual and augmented reality developers and others in the internet space is unclear. One thing we know is that it will drive demand for bandwidth, so we must prepare for that. Telstra recognises this, and that's why it's trusting Ericsson and Ciena to help it meet this demand and ensure Australia has a strong, world-class network.
Ciena is at Hall 2, Booth 2J51 throughout Mobile World Congress 2017, showcasing the latest innovations to help networks prepare for the next wave of bandwidth growth.