Blue Orbit: Best-of-Breed Building Blocks
Ciena Blue Planet has today added six new members to our Blue Orbit Ecosystem: Active Broadband Networks, Calix, Centina Systems, Dell, Qwilt, and Silver Peak. Unlike other partner programs, 100% of the partners in Blue Orbit are working with Ciena and our Blue Planet Network Orchestration Software due to customer engagements and interactions. Click through for details on each of our new Blue Orbit partners.
Besides the fact that I can string together four "B" words together in a title of a blog, we're excited to announce today six new members of the Blue Orbit Ecosystem. I know "being excited" is an odd way to talk about ecosystem building, but I'm specifically referring to shift in the industry from single-vendor, siloed-approaches to one that favors the selection of cornerstone companies that are the best at what they do to build out the right solution.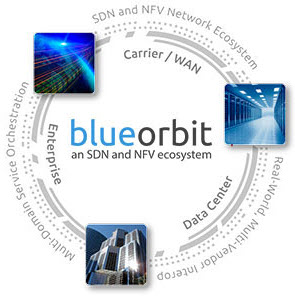 Active Broadband Networks, Calix, Centina Systems, Dell, Qwilt, and Silver Peak have joined our Blue Orbit Ecosystem. This brings our total number of ecosystem partners to 27.
Unlike other partner programs, 100% of the partners in Blue Orbit are working with Ciena and our Blue Planet Network Orchestration Software due to customer engagements and interactions. This is the most typical way a new vendor is added to Blue Orbit. And while not all of their solutions are integrated and working with Blue Planet today, the customer sponsorship that brought us together is a strong indicator that these best-in-class solutions will ultimately work in partnership with our Blue Planet software to solve customer business problems.
Here's a quick quote from each new Blue Orbit partner as to what they bring to the table for SDN and NFV and what it means to be working with Ciena's Blue Planet Division.
Active Broadband Networks: "Simplification at scale is the key benefit of cloud technology. What could be simpler than connecting the broadband edge to the cloud to unlock the cost, service and productivity benefits? Cloud and edge orchestration are key to realizing this simplification, we are pleased to partner with Ciena Blue Planet." -- Adam Dunstan, President and Chief Executive Officer
Calix: "An enormous opportunity exists in extending end-to-end rapid service creation across the access network, leveraging Ciena's exceptional work in service automation, management, and optimization in core and metro networks. By facilitating this leap from controlled network environments and dedicated fiber connections, to businesses and homes connected over a mixed fiber and copper infrastructure, we will see the benefits derived from physical and virtual systems connected to the Ciena Blue Orbit ecosystem amplified by orders of magnitude. Calix is excited to be working closely with Ciena to enable service providers to reach more subscribers more quickly." - Shane Eleniak, Vice President, Product Line Leadership
Centina Systems: "Assuring the performance of virtual services is dramatically more complicated than in traditional legacy networks. The dynamic nature of NFV and SDN services necessitates a comprehensive and integrated solution that can quickly and accurately detect and identify the root cause of failures and performance issues so that they can be resolved automatically. The integration of Blue Planet and vSure enables service providers to deliver and assure virtual services in a multi-vendor environment with the same reliability and an even higher level of adaptability and flexibility than that of traditional legacy services." — Anand Gonuguntla, Founder and CEO
Dell: "NFV marks a momentous technology shift – and opportunity – for telecommunications providers. Now, in an increasingly disaggregated world, the technology options can be overwhelming. Dell wants to simplify this and cut through the clutter. In supporting efforts such as Ciena's Blue Orbit, our goal is to deliver the most open, flexible and practical NFV platform by combining our technology with a strong partner ecosystem to help service providers streamline service creation and delivery." — Tom Burns, Vice President and General Manager, Dell Networking and Enterprise Infrastructure
Qwilt: "Qwilt's NFV Open Cache is an SDN/NFV-based solution that addresses challenges—including latency, packet loss and buffer bloat—presented by the current surge of streaming video traffic in mobile networks. With this solution, operators can optimize network traffic and improve QoE to a growing ecosystem of IP-enabled mobile devices. Joining the Blue Orbit community offers a strategic opportunity for us to provide mobile operators with high-performing software that easily integrates with their existing infrastructure so they can rest assured that the consumer focused services they deliver stay at the forefront of an increasingly competitive market." — Alon Maor, Chief Executive Officer
Silver Peak: "As a company that has been at the forefront of WAN virtualization, Silver Peak's innovative VNF solutions give service providers the ability to lead the network services transformation by offering new, flexible WAN connectivity and cloud-enablement solutions. We are delighted to be a member of the Blue Orbit ecosystem and look forward to working together with fellow Blue Orbit members to offer customers integrated NFV, SD-WAN and WAN Optimization solutions." – Bob Rodio, Vice President and Chief Technologist, Service Providers
From data center infrastructure to vFirewalls and vCDNs, these SDN and NFV partners are all helping to contribute to the successful development of a transformed industry. The new design model calls for a new approach that relies on tight integration, strong partnerships, and best-in-class solutions to help redefine how networks are architected and how services are delivered. Welcome to a new day on the Blue Planet.