7 key takeaways from #MWC17
Our Ciena team spent the week talking to customers, speaking at sessions, and on the exhibit floor showing off our latest tech to enable the future of mobile networks. Here are a few of the biggest takeaways from the show.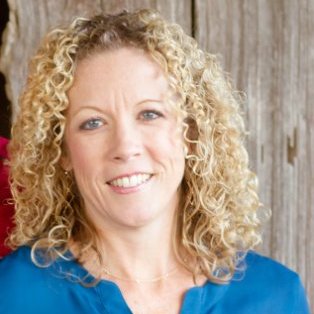 Jamie Moody is Director of Corporate Communications at Ciena.
It's an increasingly mobile world we live in, and this week the future of that mobile world descended on Barcelona for the annual Mobile World Congress. From devices to digital media, the Internet of Things to the Impact of 5G, Mobile World Congress covers it all.
5G was clearly the heavyweight topic of the show, but the rise of 5G creates a chain reaction of changes and opportunities across the mobile ecosystem, from VR to IoT to network virtualization.
Our Ciena team spent the week talking to customers, speaking at sessions, and on the exhibit floor showing off our latest tech to enable the future of mobile networks. Here are a few of the biggest takeaways from the show:
Connecting the future IoT is a big challenge
"While wireline bandwidth is absolutely key to 5G, so is connection capacity. This will become even more critical in the face of accelerating Internet of Things (IoT) and Industrial Internet of Things (IIoT) adoption, as billions of always-on, always-connected devices and sensors hook up to the network." – Steve Alexander, Ciena Senior VP and CTO
Video is a huge driver of data consumption:
"Networks need to be ready to cope with the increase in data consumption. Video now makes up more than half of AT&T's mobile data traffic. In fact, video traffic grew over 75% and smartphones drove almost 75% of our data traffic in the last year alone. We'll stay ahead of this demand with a combination of speed, software and data." - Andre Fuetsch, President of AT&T Labs, Chief Technology Officer
An open ecosystem is key to scale:
"5G in my mind is just scale of connections and devices; it's going to open up a lot more around machine-to-machine, and also the data analytics that can come from the network. We have to tune and do different things to the network to get it ready for 5G. From a Ciena point of view, the underlying technology or network needs to be reliable and it has to be open. I think it's very important to have an open ecosystem." – Anthony McLachlan, Ciena VP and GM, Asia Pacific (via ZDNet)
Wireless 5G will stress wireline infrastructure:
"Until the standards are finalized we won't truly know what the definition of 5G will ultimately be. But roughly speaking it will mean a 1000 times increase in bandwidth per unit area to 100 times more connected devices delivering up to a 90% reduction in network energy use. What this means to me more personally is that we have a lot of work to do in the network to be ready. Networks will need to be more adaptable in order to cope better and faster with spikes in demand, and the manifestation of other bottlenecks and latency issues." – Joe Marsella, Ciena CTO for the EMEA Region
Network Slicing is key for future mobile applications:
"Network slicing will be essential to the success for 5G. It can be used to ensure users have all the bandwidth they need when they need it, without locking that bandwidth away on the basis of Gbps-per-user constraints. Network slicing also makes it possible for operators to run multiple virtual networks over a single physical network infrastructure." – Hector Silva, Ciena CTO, Central & Latin America
5G use cases begin to take shape:
"This year we are seeing a lot more progress on how 5G will serve as the underlying fabric for our Digital Future and the Internet of Things, with exciting demos and presentations around VR, AR, Drone Control, Smart Cities, etc. Such a diverse set of use cases calls for a new networking paradigm, leveraging virtualization and programmability in both radio and fixed assets. At Ciena, we've seen this need coming, and have charted a deliberate course in our investments to align with highly scalable, self-learning, and controllable network infrastructure. It's exciting to see how this architectural trend is being adopted across our industry, and very satisfying to see it represented at this event." – Karl Horne, Ciena CTO, Asia Pacific
5G is driving SDN/NFV adoption:
"5G is really acting as a catalyst that accelerates the adoption and integration of SDN, NFV, mobile edge computing, and big data analytics. Together, these technologies will create a single abstracted and agile pool of network assets that unifies the wireless and wireline domains. This seamless orchestration of domains will be critical to guaranteeing the end-to-end performance required to implement "network slicing", which will enable new 5G use cases and associated revenue streams. These new use cases are expected to initiate early 5G deployments, and then help pay for said deployments into the future." – Brian Lavallee - Ciena Director of Portfolio Marketing for Packet and Submarine Networking Solutions