5G will require a new way to deliver IP connectivity
User demands are changing. The next generation of mobile networks requires far more than capacity upgrades. Ciena's Vinicius Santos explains why the associated IP networks must evolve to become more streamlined, adaptive, and cost-effective to facilitate your unique 4G to 5G journey.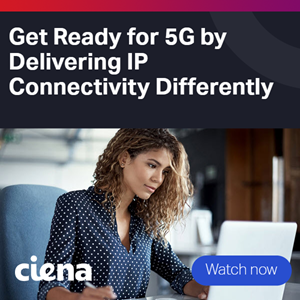 The creation and development of mobile communications dramatically changed our daily personal and professional lives. Initially, it gave us simple mobile voice communications, Short Message Service (SMS), and Multimedia Message Service (MMS). Then just over a decade ago smartphones were introduced and they quickly become an essential part of how we interact with each other and machines. Now sensors, automation, and artificial intelligence are driving a new wave of applications, resulting in a unique technological inflection point that requires mobile technology and networks to evolve.
As a fundamental building block of the mobile infrastructure, IP connectivity is responsible for providing data services and communication between wireless air interfaces and wireline mobile network elements, such as switches, routers, and optical transport gear. As mobile use cases and applications evolve, how standards-based IP connectivity is implemented must also evolve.
A new mobile era
In the last couple of years, mobile applications have changed from being "nice to have" to an essential part of the way we do business, interact with each other, and make informed decisions. This has resulted in an ever-more demanding quality of experience. This is only going to become more challenging.
The next wave of applications will be stricter in terms of network performance requirements. Autonomous vehicles, cloud-based gaming, extended reality (XR), and telehealth, to name just a few, create amazing business opportunities. But in order for them to be successfully commercialized there are significant technological challenges in the communication infrastructure that need to be addressed.
This is especially true for mobile networks. 4G technology based on LTE, LTE Advanced, and LTE-Advanced Pro will be deployed alongside initial 5G Non-standalone (NSA) mode supporting enhanced Mobile Broadband (eMBB) use cases. The next phase of the mobile network evolution starting in 2021, with 5G Stand-Alone (SA) mode, will allow MNOs to offer more sophisticated use cases related to ultra-reliable Low-Latency Communications (urLLC), massive Machine-Type Communications (mMTC), as well as even higher performance eMBB services.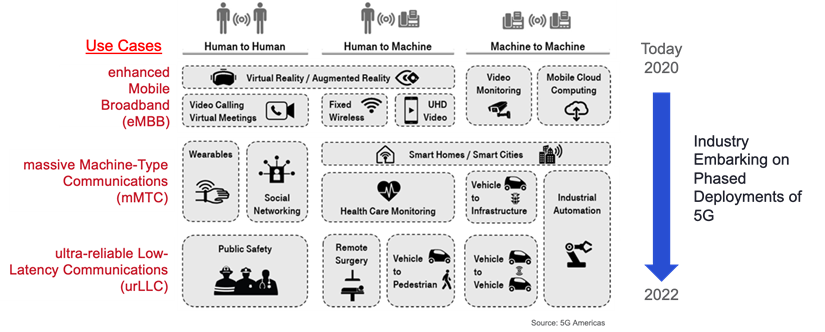 Figure 1: 5G Will Drive New Revenue Opportunities
In contrast with past implementations, new mobile infrastructure will be based on concepts such as an open, disaggregated RAN, standards-based fronthaul/midhaul transport networks, and a highly virtualized and disaggregated core network. Network slicing will be essential to better allocate physical and virtual resources across wireless and wireline domains for a much better experience for end-users, humans and machines, via highly differentiated performance profiles.



IP connectivity is not new, but it can't stay the same. To support new mobile network designs, the densification and interconnection of small cell sites using millimeter wave wireless spectrum, and network slicing, mobile and wholesale network operators need a far more agile and dynamic IP network. One that supports full 5G in a simpler and more cost-effective manner by delivering standards-based IP, albeit differently.
Ciena's Adaptive IP. The best way to support 5G IP requirements
Ciena's Adaptive IPTM, a use case of Ciena's Adaptive NetworkTM vision, is an open and modular approach leveraging intelligent, data-driven automation to transform traditional static networks into a dynamic and programmable environment. Adaptive IP is designed from inception to support new (greenfield) IP networks and (more commonly) to be easily integrated into existing (brownfield) networks allowing mobile and wholesale network operators to gracefully modernize their assets.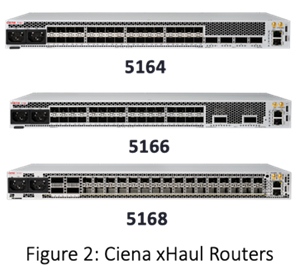 Adaptive IP includes a family of purpose-built 5G routers, such as the 5164, 5166, and 5168 that converge 4G/5G fronthaul, 5G midhaul, and 4G/5G backhaul networks onto a common and simpler xHaul transport network. With dense 1/10/25GbE to 100/200/400GbE aggregation, support for hard (FlexEthernet / G.mtn) and soft (Segment Routing) network slicing, support for standard and Time-Sensitive Networking (TSN) Ethernet, and required 4G/5G timing and synchronization support, Ciena's new 5G network slicing routers are perfect to simplify and de-risk the unique 4G to 5G journeys of mobile and wholesale operators alike.
The next generation of mobile networks require far more than capacity upgrades. Applications are changing. Performance requirements are changing. Markets are changing. User demands are changing. Successfully addressing these changes requires a new and better way to deliver standards-based IP connectivity between cell sites and to data centers where content is hosted, and everything in between. Mobile and wholesale operators required an IP network approach that is open, automated, and lean. This is what we call Adaptive IP. Because you asked.