Intelligent Fiber Networks (IFN)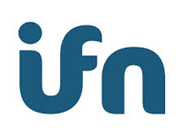 Intelligent Fiber Network, LLC (IFN) has provided state-of-the-art technology services since 2002, when it formed to serve independent telephone company member/owners. These companies, which own IFN, have an average existence of over 100 years, making us financially sound and technologically stable. Their insistence on 99.999% network up time has continued to inform our services.
For more information, visit https://www.intelligentfiber.com/.